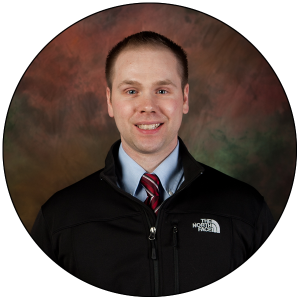 Dan Hardy is an Assistant Store Director for the Albertsons supermarket company in Spokane Washington. He has been in a leadership capacity with Albertsons for a decade, and in that span has moved between eight different stores. Dan has the pleasure to lead over 100 employees at his current location and is responsible for overseeing everything from merchandising, staffing, hiring, procurement, and meeting financial commitments.
Dan graduated from Western Washington University with a BA in International Business and a minor in Japanese. Upon graduation, he was employed at Bank of America Merchant Services in the chargeback department before starting his current career with Albertsons.
Dan and his wife, Alicia, were married in the summer of 2014. Since then they have been blessed with the birth of two beautiful boys; Griffin and Sawyer.